National Library
The National Library of the Czech Republic is the largest library in the Czech Republic, holding the leading position in the system of Czech public libraries. The library's collection is universal and of European importance. The institution stores domestically published books, a selection of foreign literature, a large collection of historical documents and special collections. Besides these activities, it contributes to the creation of library standards and organizes various cultural events, including exhibitions, concerts and discussions.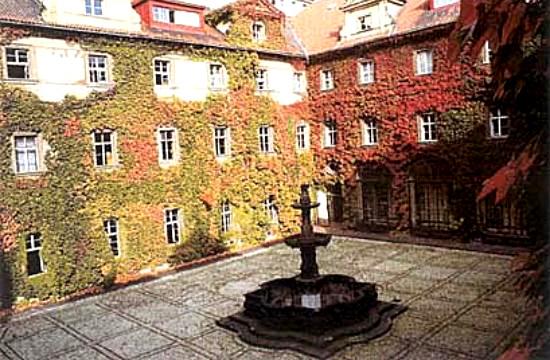 In the past, among its other functions, the National Library served as a central depository for many individual book collections originating from various sources – closed memory institutions, dissolved religious orders, books seized during World War II, and so on. The majority of deposited documents have not been processed so far. Therefore, we do not know the exact contents of these collections, their structure or the legal framework, which means that these are not accessible to the public or for the purposes of research. This is another reason why the National Library has initiated the project Books Discovered Once Again.
Národní knihovna
Stiftelsen Arkivet
The National Library's foreign partner is the Norwegian institution Stiftelsen Arkivet. In terms of size, Stiftelsen Arkivet is a smaller organization than the National Library. The foundation is housed in a former gestapo building. For a long time, its experts have been addressing the issue of the interpretation and re-interpretation of World War II, as well as the issue of using of the events of World War II to encourage democratic attitudes. The history of the building in which the institution resides is presented in the permanent exhibition within the broader context of the events of World War II.
Together, we raise the question in the project of how books that were confiscated or brought to the country illustrate the treatment of European cultural heritage. We attempt to reconstruct the stories of these books and to put them into the context of the events of World War II. Yet we cannot achieve this by merely cataloguing and publishing the records in the database. This is why we have joined the experts from Stiftelsen Arkivet, who have great experience with the specialized interdisciplinary presentation of the topic of war. We will cooperate closely with our partner on both exhibitions and possibly on educational events, and so on.
Stiftelsen Arkivet